The world's easiest way to engage retail personnel and increase retail sales.
SellPro makes it super simple to train retail associates and inspire them to passionately sell your products. You can also track results with SellPro's robust analytics.
COVID-19 Big Brand Retail Store Impact Retail Employee Survey
Real-time feedback from our 150,000 verified store users on the effects of Covid-19.
Product Brands
The more retail sales associates know about your products, the more they sell them. Creating deep learning courses is not the way to get there though.
---
See more benefits of using SellPro to grow your retail sales.
Retail Chains
Still sending your staff to the breakroom to take long, boring courses? Engage them while they're on the store floor, with mobile-first SellPro.
---
See more benefits of using SellPro to engage and get the best out of your store staff.
Retail Store Personnel
Create a SellPro account and start taking easy to digest courses while earning rewards. Knowing the essentials about the products you're selling will also help you sell more.
---
See why 150 000+ retail sales associates are already using the non-mandatory SellPro.
What is it?
It's a constant engagement platform that grabs the hearts and minds of retail personnel. It's a loyalty tool that drives sales. It's a research gold mine. It's SellPro.
NOT a Learning Management System
At retail, deep learning is a myth. Sales associates need just enough information to feel confident selling your products. That's all.
You don't achieve this with launching in-depth courses once every three months. You achieve this with micro-learning: launching fast, simple courses once a week.
Watch us create a course using SellPro's 5-step guided course creation process.
See more engagement features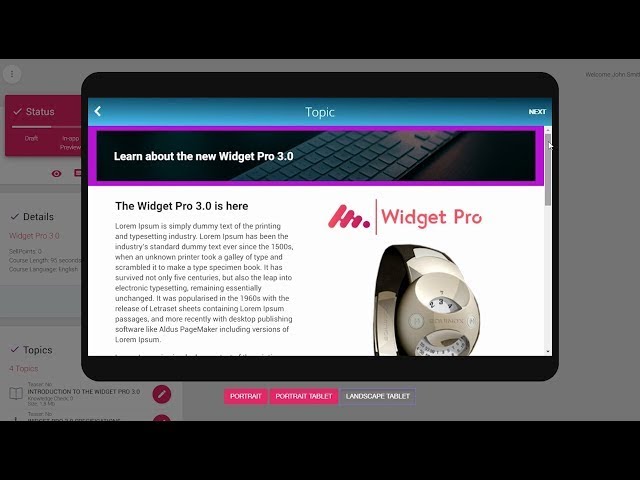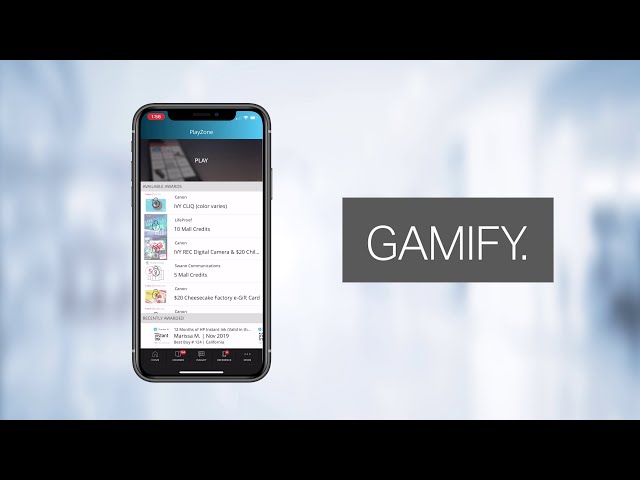 Instant-Impact Marketing Tool
People shop on recommendations. How to make sure retail sales associates recommend your product and/or make the best of the sales interaction? The answer is simple: engage, engage, engage.
SellPro meshes addictive gamification and micro-learning techniques with appealing incentives and messaging. This inspires daily engagement and helps retail personnel sell more.
Watch a little preview of how we do it.
See more marketing features
Revolutionary Reporting Tool
What gets measured, gets improved. With SellPro reporting, you can monitor store compliance, measure your brand's perception, track retail personnel product knowledge in different product categories and more.
For a real eye-opening experience, use our Insight feature to survey retail sales associates directly.
See more reporting features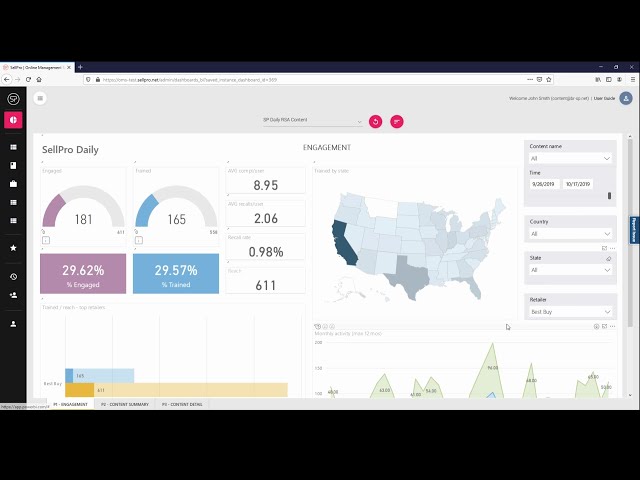 "The best cost per trained person we've seen."
"What surprised me most is turn time. We can go from idea to getting a course out there in 2 days."
"Once we switched to SellPro and we were training the audience in the way they preferred to be trained, we saw a much bigger brand reach than what we have had historically."
"SellPro leads to retail sales associates having a simple, effective elevator pitch for customers."
Give SellPro a Try
Our free forever plan lets you use SellPro for an unlimited amount of time. If and when you're ready to upgrade, you can do it on your own, or you can contact us to discuss which plan is best for you.
You can find more information about our plans in Pricing.