Market intelligence straight from the source
Create custom surveys and polls to get market-level data from hundreds of thousands of retail store associates
Secret shopping without the secret shopper
Get near real-time market feedback from retail store associates.
Sending people to hundreds or thousands of stores to get you answers is expensive and slow, and the data is often biased. Why not ask the retail store associates directly and get the answers in near real-time?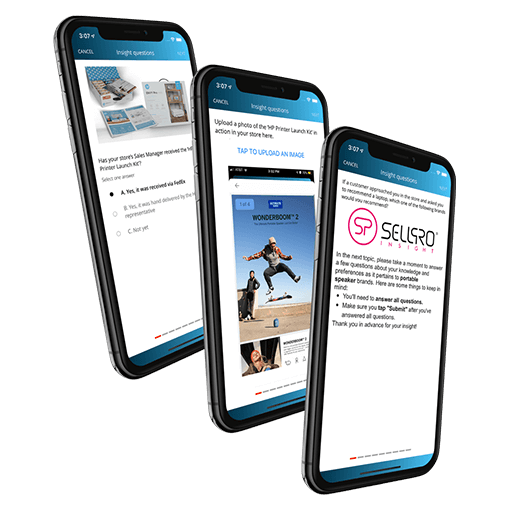 Gain insight on any topic
The market changes quickly. Change your survey to adapt.
Collect market insight on almost any topic. Consider surveying retail associates for themes like:
Customer and employee sentiment
Brand preference and mindshare
Product awareness and knowledge
Product feature hits and misses
Inventory shortages
Competitive activities
Display status with pictures
Merchandising status and compliance
View our Covid-19 Retail Status Insight
Easily create and deploy insights
Many flavors of surveys that can be sweetened with incentives.
With the SellPro app there are several types of surveys and deployment features to help you get the results you're looking for.
Easy questionnaire builder
Versatile question types and questionnaire logic
Pre-qualify your audience
Set your timing, sampling, and reach
Attach incentives
Deploy instantly
View analysis in near real-time
Export raw data as needed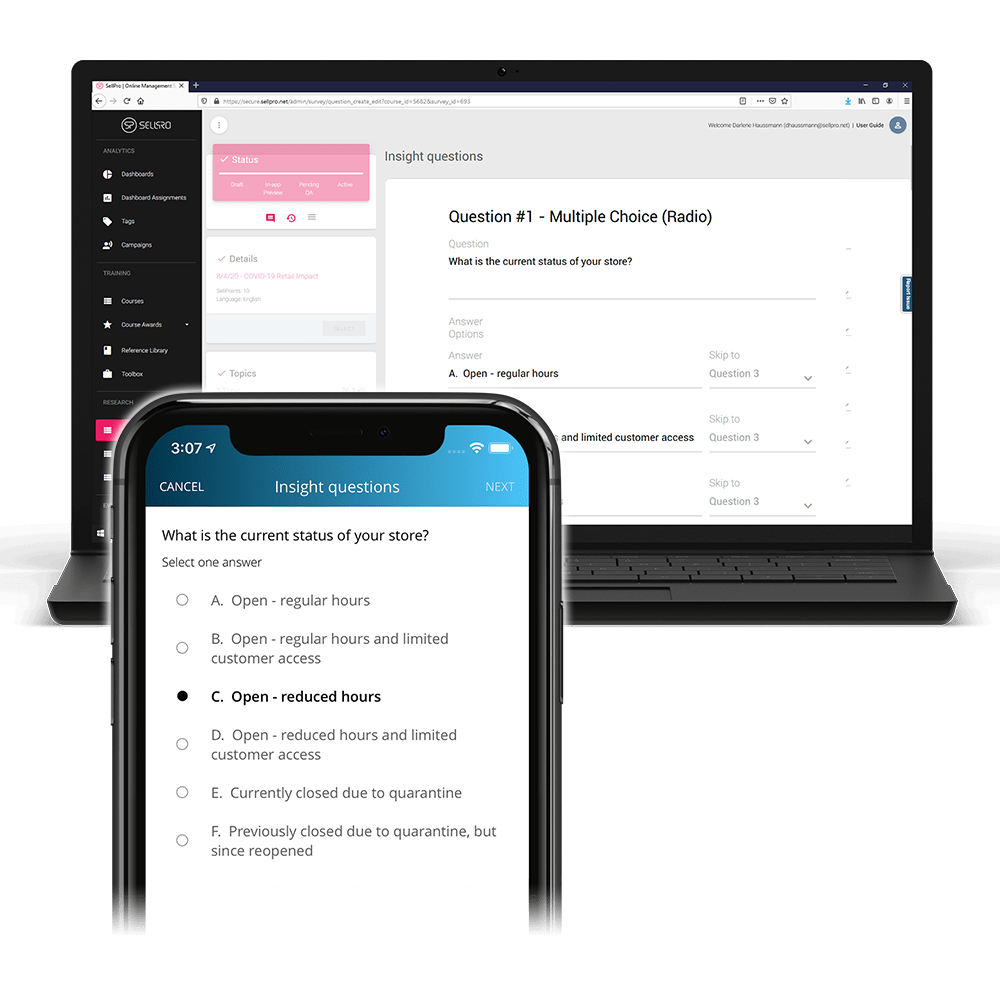 Market Insight and Intelligence from the Field
Are you looking for data on what's happening out there in the retail stores? Let's talk about how we can help you get the insights you are looking for.