Winning the Hearts and Minds of Retail Store Associates
Why Create Store Associate Brand Advocates?
The retail landscape has drastically changed over the years and continues to evolve. Although eCommerce has become more prominent in recent years, many consumers still favor shopping at traditional brick and mortar retail stores.

Why do some people still prefer to shop in-person?
One recent survey found that 51% of consumers said the biggest drawback of online shopping was the inability to touch, feel, and demo products. A recent Forbes publication even stated that physical stores STILL account for 90% of all retail sales, and Google research found that 80% of shoppers still go in-store for immediate purchases.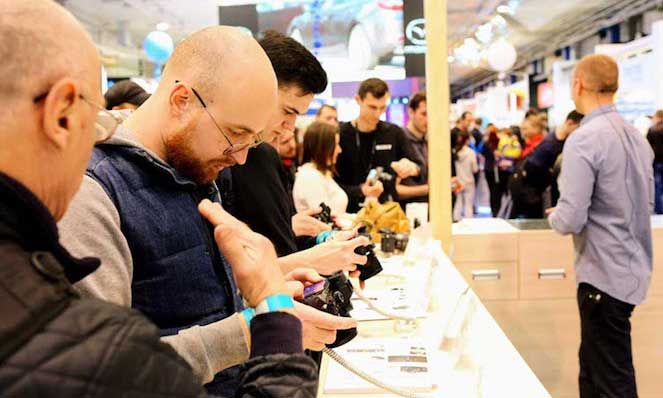 The consensus is clear. Retail stores still hold a strong position in the consumer marketplace. Many retailers have adopted new innovative strategies to help drive people to stores. Although companies spend millions marketing products and services directly to consumers, they may be missing out on a larger piece of the puzzle.
Most marketing methods directly target consumers, however there is a key marketing demographic that companies should also focus on: retail store associates.
That's right; the people selling the products should be treated like your most valuable customers.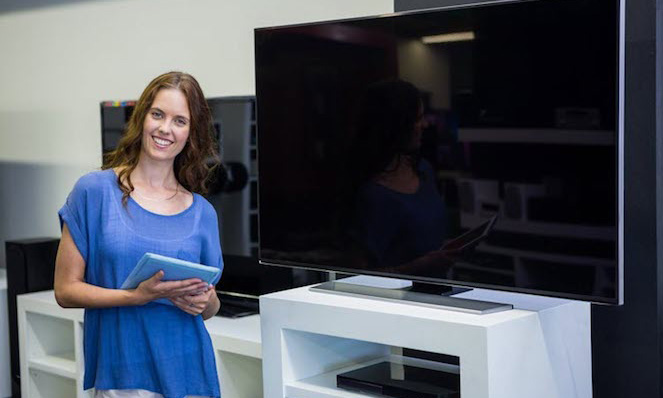 Retail Store Associates Are King
Research shows that store associates influence 70% of consumer purchase decisions. Brands spend millions of dollars on marketing tactics aimed at getting people into stores. However, increased retail traffic doesn't always translate into increased sales and revenue.
If you're a product manufacturer, having associates on your side can dramatically increase customer conversion rates. Improving customer experience can be a key differentiator in setting your products apart from competitors in the retail channel.
Salesforce recently found that 80% of customers claim the buying experience is as important as the products themselves. A point echoed in a PwC study that found that 65% of consumers say they chose brand connection over advertising tactics. Retail associates represent your brand in stores. Setting them up to provide outstanding, knowledgeable customer service helps strengthen the bond between consumer and brand.
50% of shoppers seek advice when they enter stores, and MarketForce finds that 90% of shoppers who receive assistance end up purchasing products. - CNBC
Many brands do not allocate enough resources to educate retail store associates about products and services. In fact, a recent Gartner report cited that one-third of employees receive no formalized training. Brands that educate associates drive more sales.
LEARN HOW: Brand creates retail store advocates
The Power of Retail Store Associates
The average associate makes about 18 product recommendations each workday, resulting in roughly 4,650 suggestions per year. This translates into millions of consumer decisions being influenced by associates annually. What percentage of sales is your brand missing out on by not harnessing the power of store associates?
Creating Personalized Product Experiences
People are more likely to recommend products or services they're familiar with. That's why you should help ensure retail store associates have hands-on experience with your products.
According to branding expert Pam Moore, it takes 5 to 7 impressions for brands to be remembered.
Consistent product use can ensure that associates understand the ins and outs of products. Products can be used as part of incentive-based programs such as employee contests, training milestones, event participation, and more. Allowing associates to purchase products with discounts or promo codes can also build and establish rapport with your brand. In-store demos can accomplish this as well. As associates familiarize themselves with your products, sales will increase.
Beauty retailers such as Sephora and Ulta come to mind here. Store associates not only engage very directly with products and customers, they are also usually heavy product users and have definite favorites. 20% off all products, and 40% off Sephora products help to make sure the associates try lots of different brands. Besides DAILY training, Sephora even touts free products from their brand partners as a benefit for working there!

Using Incentives to Drive Brand Advocacy
Merely providing training to store associates is not enough to drive sales. Mandatory learning is often viewed as a tedious task if people are not incentivized. Your brand should cater to the "what's in it for me" mentality if you hope to win the hearts of associates.
A recent study found that incentive programs can boost performance by 25% to 44% IF conducted in ways to properly harness human motivation and competition.
People are competitive by nature, especially those working in sales, and they have an innate desire to seek achievement and recognition. Creating a symbiotic relationship between brands and retail store associates motivates individuals while improving their knowledge and skills. Providing opportunities to win awards and receive recognition can help drive motivation and increase employee engagement.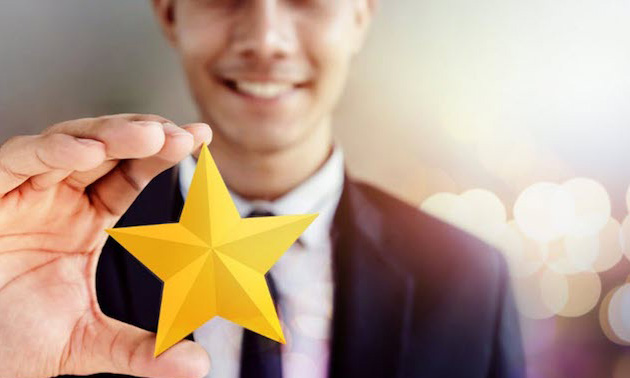 Motivation
Although store associates are not employees of your brand, they should still be viewed as valuable members of your team. Constant employee turnover and unmotivated retail personnel do nothing to help drive awareness and brand advocacy.
Gallup research has found that the number one reason people leave their positions is the lack of recognition and appreciation.
Providing contests, awards, and other types of incentives can increase the efficacy of training courses. Several tactics can be used to incentivize employees using products and brand-related merchandise. Companies can provide products directly or offer branded swag items. Incentives can also be given in the form of gift cards, rebates, or digital promotion codes. Offering a versatile mix of awards can help to incentivize different types of retail personnel.
Download the Winning the Hearts and Minds of Retail Store Associates eBook!
Each award creates an impression that lasts in the minds of associates. Offer different types of awards to keep associates mentally engaged. More valuable rewards (>$100) may create sustainable, lasting impressions, but frequent lower cost awards (<$20) may drive brand awareness. Maybe you offer Starbucks cards and gift certificates regularly, but only occasionally offer higher dollar rewards such as video games and consumer electronics. Retail store associates should be provided with opportunities to win, claim, and receive awards consistently. Making it too hard to win prizes may cause disinterest.
Increasing Brand Engagement
Engagement is how brands connect and build relationships with store associates. Everything that carries a company's name affects brand engagement, but it's up to brands to drive mindshare and advocacy. Surprisingly this is an area in which most brands are lacking.
A recent Gallup report on the "State of the American Workplace" cited that happier employees can lead to a 20% increase in sales. While you may not employ retail sales associates directly, happier employees can still help drive sales.
Allow associates to get to know your brand favorably and they will enthusiastically recommend your products.
Build relationships and engage associates with:
Multi-store conferences or promotions with tie-ins to movies or sporting events
Weekend assisted sales events can also provide opportunities to build relationships between customers and associates
In-store visits and regular training by brand reps
Training in the form of interactive mobile gaming platforms or engaging videos
Digital and virtual displays can also be utilized in conjunction with live and digital engagements to create synergistic training environments that are conducive to learning and interaction. These tools can help establish a sense of community while increasing brand reputation and awareness.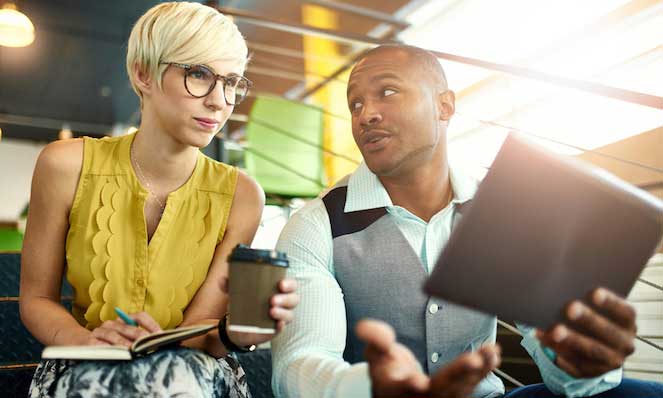 Utilizing Mobile Technology
People rely on mobile devices in every aspect of their lives, why not take advantage of this technology? Mobile engagement and training tools can increase online presence using platforms that retail store associates already have. As millennials and gen Z become more heavily tethered to smartphones, fewer of them are using personal computers. As a result, more businesses are shifting training content to mobile applications.
One recent survey performed by PR Newswire found that 90% of businesses believe that switching to mobile-based training can be beneficial.
Store associates are more likely to participate in mobile-based applications compared to conventional forms of training. Employers have found that 85% of employees using mobile device training can better meet customer expectations.
Utilizing a user-centric platform can help create a learning environment conducive to professional development. The best part about mobile technology is that all engagement functions can be centralized under an easily accessible platform.
Some of the features that can be implemented in mobile-based engagement include:
Communications and notifications that provide updates, feedback, and results
Updated product and sales training
Interactive reference tools that can be used when helping customers
Games, contests, and leaderboards
Polls and surveys that provide valuable feedback
Webinars and training events that keep users up-to-date on current products and trends
Chat functionality that allows users to interact using Q&A sessions
Forums that allow retail associates to share ideas within a communicative environment
Engagements can be connected and cross-linked with one another to help establish continuity. Brand representatives can provide associates with pertinent updates regarding webinars and training courses. Associates can also reference local representatives for assistance using virtual chat or help channels.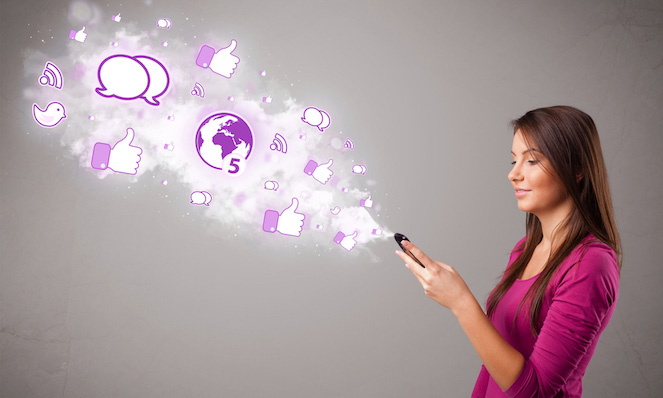 Building an Online Community With Retail Store Associates
Many brands owe much of their success to online communities. However, establishing a body of loyal consumers and brand advocates can be a difficult task to accomplish without assistance.
PRNewswire has found that 86% of businesses believe branded online communities positively impact core operations and improve customer experience and trust.
Social Media
Utilizing social media helps brands stay connected with store associates. Be sure to spread awareness of your brand's online community using various applications. Social media groups and forums can be used by brands to interact with associates. Participating in social platforms such as Facebook, Reddit, LinkedIn, and Instagram can help to increase brand awareness and reputability with users. Using ads within these media circles can also drive brand presence.
LEARN MORE: Download the Winning the Hearts and Minds of Retail Store Associates eBook!
Associates may also refer to online communities to understand products better. Social media platforms such as Facebook, Instagram, and Snapchat are used by people to communicate and stay engaged, and they are increasingly being used as a tool to research products. One recent study found that 54% of social browsers use social media to conduct product research.
WalMart is known for its online communities, including social media. They even have a hub to keep them all corralled. IBM actively touts their many active communities, including employee communities around mindfulness, social responsibility, and more.
Referral Programs
Establishing referral programs for store associates is another way of increasing participation rates within the community. Incentives can be provided to associates and managers that sign other employees up for the program. Leveraging these types of retailer relationships is just one tool that can be used to drive brand awareness.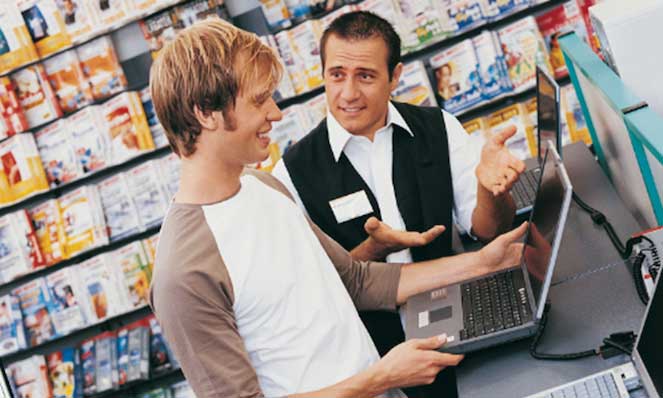 Increasing Product Knowledge and Confidence
It's no secret people are more likely to promote and recommend products they're familiar with. The problem is many associates lack the tools needed to educate themselves adequately. That's where you can help.
RetailWire found that 62% of new store associates receive 10 hours of training or less. - How can retail personnel feel confident selling products with such a limited knowledge base?
A recent retail survey found that 49% of shoppers are more likely to buy products if helped by a knowledgeable store associate. The problem is that most retail training is either ineffective or simply non-existent. Even more startling, research has shown that 32% of employees receive no training whatsoever.
Obtaining product knowledge helps associates build confidence. The caveat is that training tools must be conducive to learning and retention. Research performed by the Harvard Business Review found people forget half of what they learn in an hour and 75% within a week. Compounding the issue is that typical retail turnover is 59% per year, meaning that most long-term training skills go unused.
CASE STUDY higlights brand's success in creating retail store adovcates
Product Training
Many outdated training programs utilize web-based or classroom instruction that doesn't mesh well in today's fast-paced, tech-driven society. Live training can be useful in certain environments but can be expensive and difficult to scale. In-store learning events are another alternative that can be conducted by brand field reps at a local or regional level. Your brand should invest in multiple training methods and view each one as an opportunity to gain impressions and establish brand advocacy.
Digital courses can be an extension of live training but should be used in conjunction with other methods. It should be viewed as part of a broader digital/virtual engagement strategy. Online courses and webinars are tools best suited as complements to live training sessions.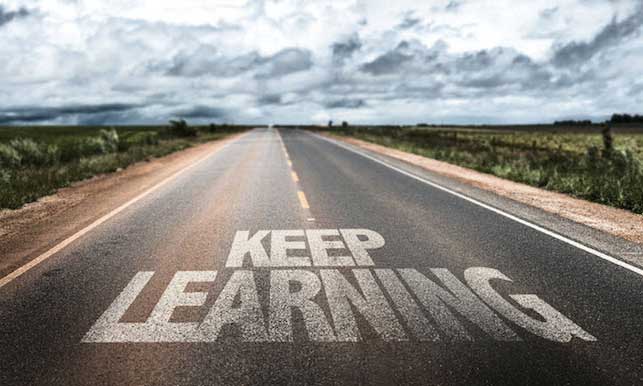 mLearning vs. E-Learning
Research shows that 41% of learning hours are dedicated to technology-based learning. Digital learning can be performed via mLearning using mobile devices or as desktop e-learning on personal computers. They both can be useful forms of learning technology, but each offers different benefits.
Some of the key differences can be seen below.
Many organizations have begun using micro-learning since it has broader appeal in today's fast-paced world. Recent studies indicate that micro-learning may increase information retention by up to 20%. With attention spans reaching an all-time low of eight seconds, short bursts of information maintains engagement and helps with information retention.
According to the Journal of Applied Psychology: "learning in bite-sized pieces makes the transfer of learning from the classroom to the desk 17% more efficient."
In other words, providing learning content fast and frequently yields better results.
It's not enough to deliver the right form of training; retail personnel must also want to participate. Incentivization plays a crucial role in motivating associates. A variety of learning management systems (LMS) currently exist in the marketplace. While many of them provide various types of in-depth training and knowledge enhancement, they often lack the ability to drive brand advocacy.
LMS platforms may be user-friendly and interactive, but they cannot adequately motivate employees. Research has shown that employees who feel rewarded are SEVEN times more likely to be engaged with work than employees that don't.
So how can you keep retail store associates engaged AND motivated?

Gamification
One study found that using games for training can stimulate and motivate employees. Otherwise known as gamification, implementing game design into training may address motivational problems within a learning context.
A university study recently revealed that gamification is an effective approach for improving behavior and attitude in learning environments. Furthermore, utilizing virtual techniques such as badges, leaderboards, and level modules can provide learners with friendly competitive environments.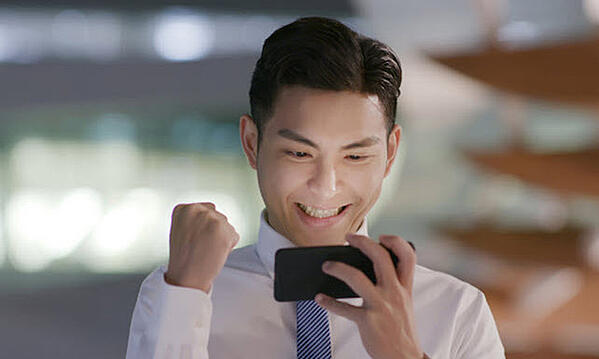 Another university study found that gamification leads to a 9% increased retention rate and scores that are 14% higher in knowledge-based assessments. These studies show that gamification can drive motivational experiences for users while improving the effectiveness of training sessions.
But how do you create games that stimulate users while effectively yielding sufficient training results?
Creating content that resonates with store associates is the key to learning retention and success. Choosing the right game mechanics and using proper software is crucial for creating content that's both effective and engaging.
Try not to get overly involved in the nuances of gamification by overwhelming users with complicated platforms. Instead, focus on game designs that are user-friendly and simplified. Provide rewards in a competition typesetting to create ample motivation for users. Utilize high-velocity/micro-learning powered by gamification and incentives to maximize overall training effectiveness.
Home Depot does a great job using gamification in training their employees. The company built its own solution to give employees everything they need in the palm of their hand.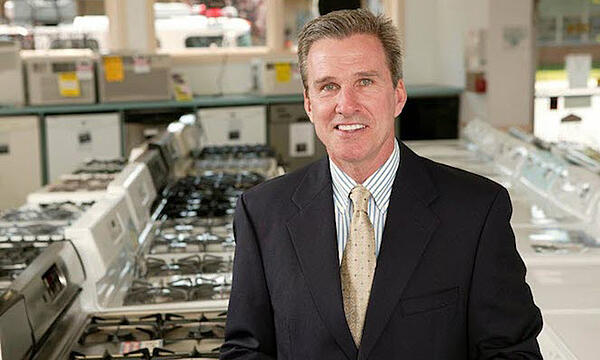 Building Relationships With Retail Store Associates
Establishing long-lasting professional relationships with retail store associates is the key to building sustainable business partnerships with your brand. Take time to listen to the needs of associates by accepting both positive and critical feedback. Utilize forums, online chat services, surveys, and focus groups to improve upon current training techniques and mechanisms.
Store associates can benefit from learning about a broad spectrum of topics. Your brand should educate them on sales techniques and business development, not only product features and benefits. Help them understand retail from other perspectives and provide knowledge and skills that can be carried throughout their careers.
Be sure to consistently offer a helping hand to associates regardless of current circumstances. Share the wins, and be sure to give praise and recognition when it's due. Step up and offer emotional support and assistance in times that may be difficult. Like any professional relationship, both parties should be unified together to achieve common and long-term goals.
How SellPro Can Help
SellPro offers a unique engagement platform that allows brands to better connect with retail store associates. We've built a mobile-first tool that is fun to use. It offers associates multiple ways to win a wide variety of awards in exchange for learning more. With SellPro, brands can communicate what's most important, and make a connection, instill knowledge, and build loyalty. Want to learn more? Request a demo of our platform and see how your product brand can start increasing the mindshare of the store associates that sell your product!