Easy content creation
Create mobile micro-learning courses, events, messaging and more with our user-friendly platform.
More than just courses
All retail employee LMSs let you create courses. But SellPro does much more than that.
To be effective with front-line staff, you need a high velocity of bite-sized content to keep them excited. Try your hand at easily creating micro-learning courses as well as:
Live and virtual events
Awards
Push notifications
Live feed messages
Forum threads
Polls and surveys
Reference tools
And more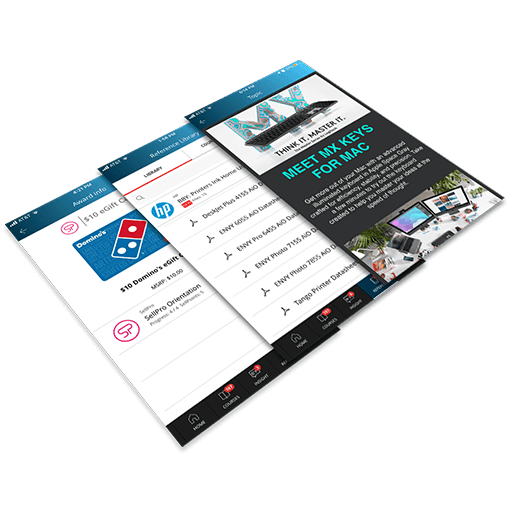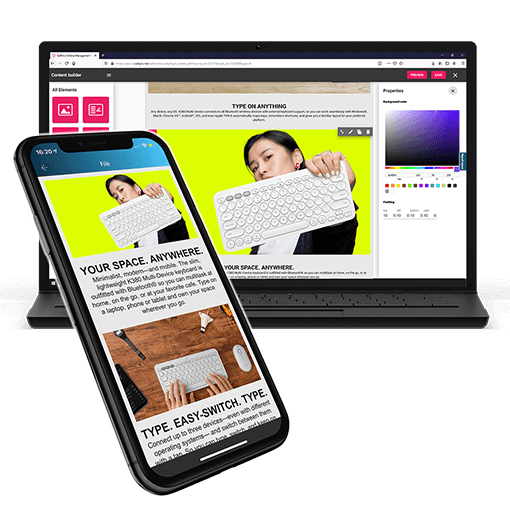 Easier to create than ever
Requires no special tools or training.
Some LMSs require you to use special tools and formatting like SCORM to create content. These requirements take time and create long gaps between trainings, just for the content creation and review cycle to run its course.
But retail moves much faster than that. That's why SellPro's content creation platform allows you to build content as easily as you would a document, only much, much prettier. It's so easy, you can push new content every day.
LMS features – and then some
Courses, certifications, quizzes, gamification, and tracking - but better.
SellPro's features make creating, collaborating, and launching courses, and other content easier than ever. Great features to keep you on track include:
5-Step course builder
Content staging
Version control
Collaboration tools
Organize with folders and tags
Preview and approval workflows
Automated push and feed notifications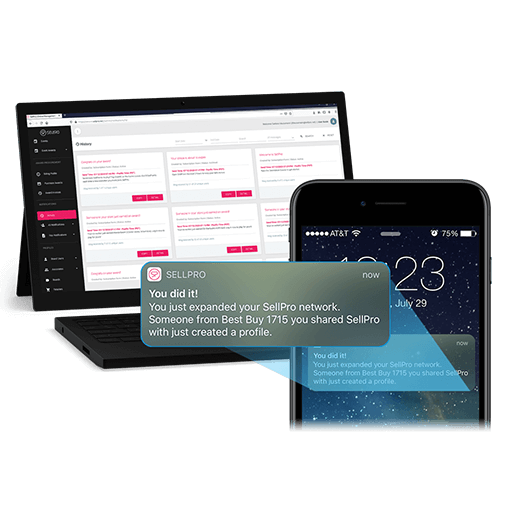 Ready to go beyond a Retail LMS?
See how you can gain efficiency and effectiveness by combining the features of retail employee engagement, training, and communication, all into one.