Communicate with employees efficiently and effectively
Keep communication flowing. Connect with retail employees via their mobile device.
Communicate more clearly
Don't just leave important communication on the break room bulletin board, or hope your employees read the email. Put it right in their hand.
Take advantage of SellPro's multiple communication channels:
Push notifications
In-app feed
Chat
Forums
Surveys and feedback
Social media sharing
Plus, it's available in multiple languages so you can make sure you're communicating clearly with everyone.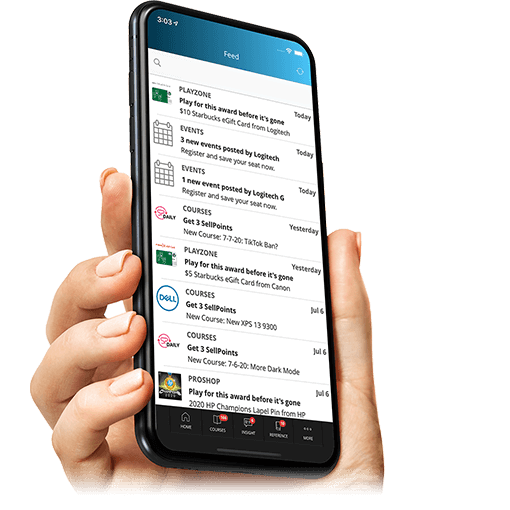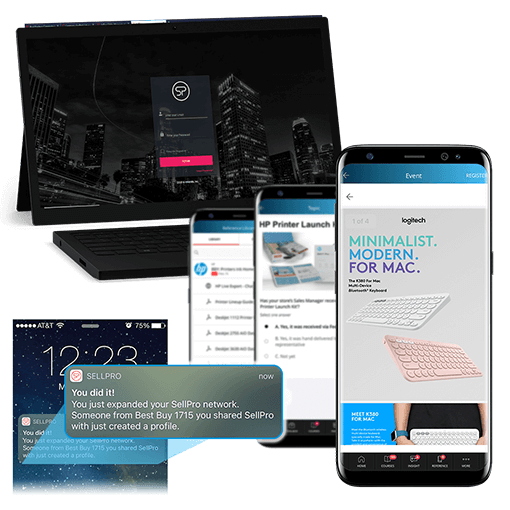 Consolidate communication
Notifications, resources, and training all in one place.
With multiple teams communicating to employees, you sometimes end up with multiple systems. SellPro's modular platform lets you bring multiple tools into one place, avoiding mixed messages which lead to poor results. Consolidate your communication with training, engagement surveys, and customer and market intelligence.
Returning to retail
Learn more about how employee communication is key during the return to retail.
Communicating with and keeping your employees well informed is critical to the survival of physical retail right now. SellPro doesn't only get your employees back on the sales floor in rapid time with instant retail training, but it's a direct-line resource to communicate with and survey your employees to help keep them safe, healthy and compliant with all required state and local health guidelines.
Read more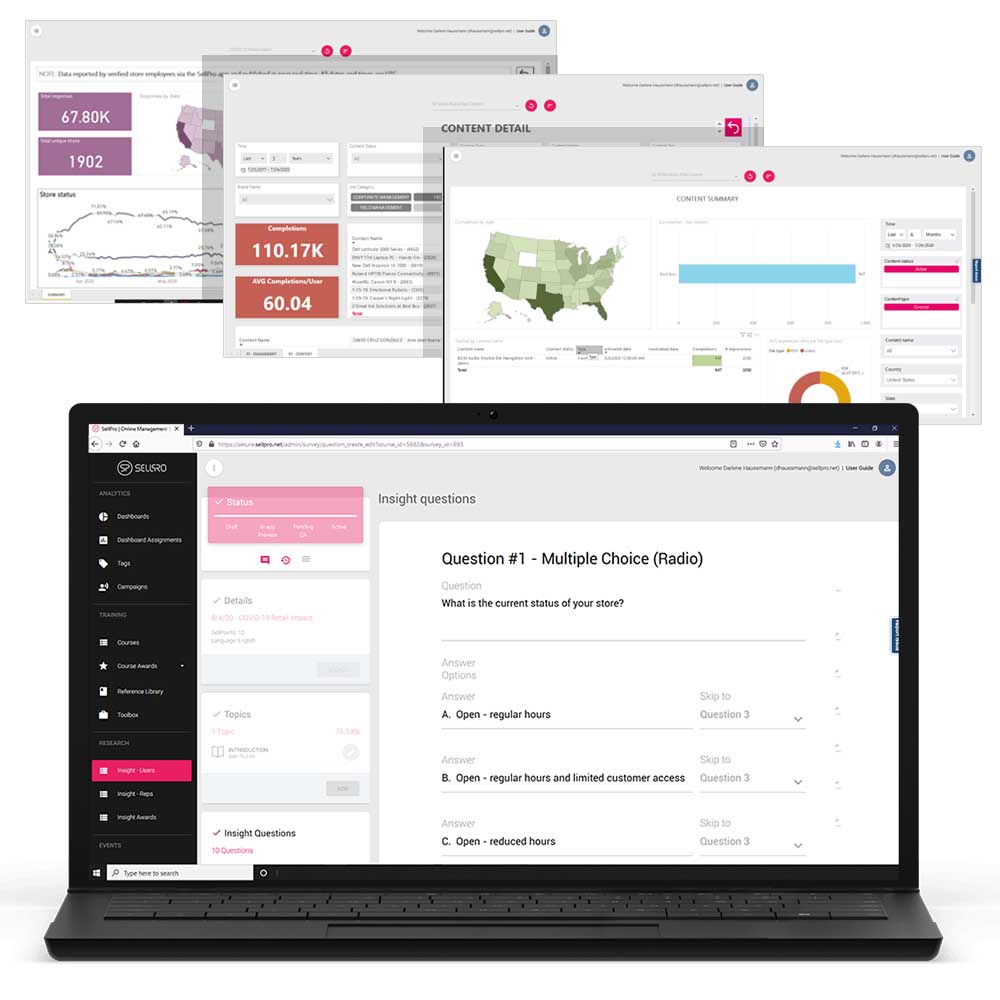 Let's communicate
If you're ready to start communicating with your retail employees more clearly, contact us to learn how we can help you provide multi-channel, two-way communication in your employees' hands.