Case Study Feature:
How CE manufacturer Logitech used SellPro as a virtual field force to drive brand advocacy, product knowledge, and sales at the store-level, outperforming pre-COVID-19 KPIs.
Fast Facts
Client:
Logitech, a Global Consumer Electronics Manufacturer
Highly Competitive Product Category
Use Case:
Demonstrating SellPro's capacity to execute as a virtual field force, driving brand awareness, product knowledge, mindshare, and sales at the store-level, even where physical access to stores is impossible.
Situation
In March of 2020, the world of retail suddenly changed overnight. Due to the COVID-19 pandemic, retailers started heavily restricting access to their stores, while deploying curbside pickup and more online resources. As a result, most product brands found themselves "flying blind" with no field force access to service the retail channel and limited options to impact sales.
Fortunately, Logitech was already using SellPro when the pandemic hit. While its field force was grounded and its competitors were scrambling for solutions and information, Logitech rapidly pivoted to all-digital store coverage, practically overnight.
Key Objectives
Engage, motivate, and train retail employees despite a lack of physical access to stores
Continue to build brand awareness and cultivate relationships at the store-level to drive sales
Provide resources and garner trust with retail employees to facilitate better customer experiences
Gauge effectiveness of training, participation, and brand loyalty
Action Taken
Logitech shifted resources and budget to harness the SellPro platform fully and digitally serve the retail channel without skipping a beat. The following activities were either strategically deployed or substantially expanded from pre-COVID levels.
Create, promote and track virtual (webinar-style) live training events

Schedule 15-minute live virtual events executed by Logitech trainers multiple times per day and per week
Leverage SellPro's virtual events recruitment, RSVP and attendance management tools
Deploy real-time event analytics and store feedback forums to streamline future events

Increase the amount and velocity of micro-learning courses available from Logitech
Deploy new in-app product reference and sales tools
Deploy an overarching marketing campaign and rewards program to drive content engagement and virtual event attendance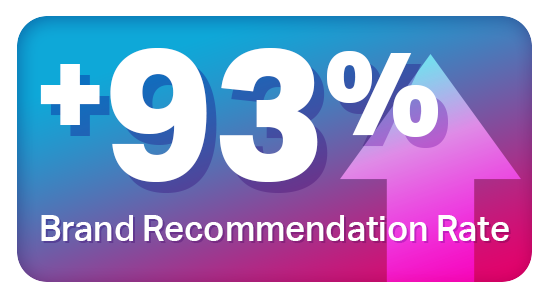 Results with SellPro
SellPro acted as Logitech's virtual field force, improving brand advocacy, increasing product knowledge, and positively impacting recommendations to consumers during a very challenging time. As a direct result of the expanded all-digital engagement through SellPro, Logitech realized:
93% lift in Logitech's brand recommendation rate
84% improvement in retail employee product knowledge
115% increase in unique users engaged with Logitech's content
122% growth in users trained on Logitech's products and solutions
Due to the strategy's success, Logitech has decided to continue at the same expanded digital engagement level even after store restrictions are lifted and its field force redeploys.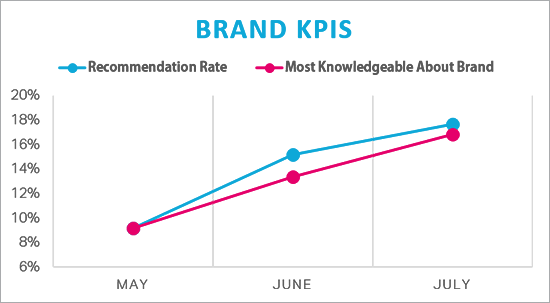 SellPro Provides
VIRTUAL LIVE EVENTS - To replace in-store one on one and group trainings

EVENT FOCUSED CONTENT - Short, single-subject sessions

INCENTIVES - Fun and rewarding content for retail employees

HIGH PARTICIPATION - High turnouts of a captive audience
QUICK DEPLOYMENT- Short ramp-up time and low investment

---
Additional Resource:
Creating brand advocates at the store level
Engagement App Amplifies Brand's Efforts to Create Retail Store Advocates
Sign up
We write to help you train retail personnel better and increase retail sales. Sign up to get notified every time we post something new.