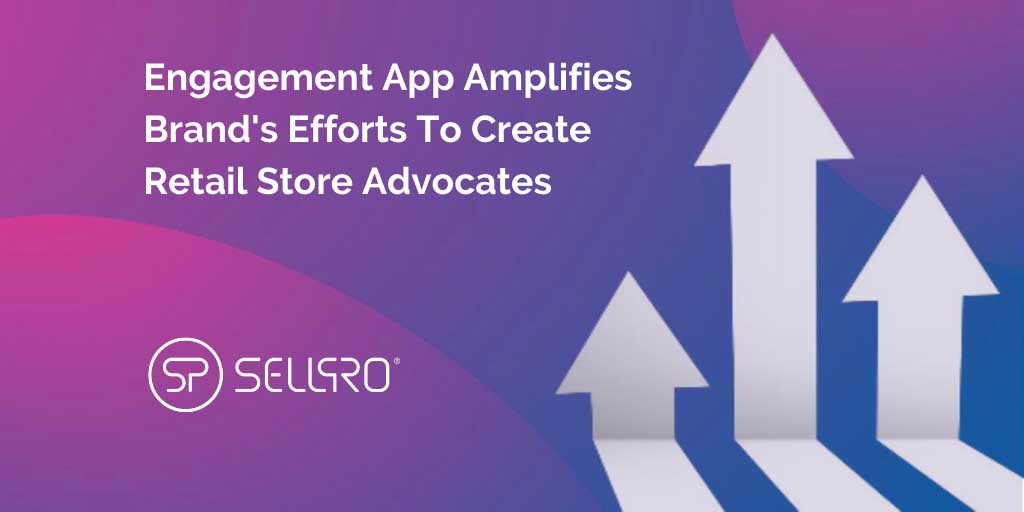 Fast Facts
Market: Global Consumer Electronics Brand
Use Case: Proving SellPro's mobile training and engagement platform can drive sales and positive ROI.

Situation
A global Consumer Electronics brand worked with SellPro on a one-year ROI study to discover if SellPro's retail
associate engagement platform could better position their brand against rival companies in a highly competitive
product category.
The study identified three groups of Best Buy stores ranked the same in the client's product category as follows:
Group I (control): Stores with low SellPro engagement and no field force coverage

Group II: Stores with high SellPro engagement

Group III: Stores with high SellPro engagement and ongoing field force coverage
The store groups were selected to gauge how effective SellPro is in stores on its own and when compared to a combined effort between the Client's field force and SellPro.
Key Objectives
Tracked and compared Client's Average Sales Price (ASP), Unit Sales, and Dollar Sales monthly and cumulative for the year for all three store groups

Estimated net profit on direct SellPro-driven revenue lift and compared it to total SellPro investment
Key Success Factors
Robust SellPro content portfolio (new micro-learning courses released weekly or bi-weekly; monthly webinar rounds, in-app reference tools)

Frequent communications (push & feed notifications; store polls & surveys, multi-thread forums)

Robust reward strategy (Client product, e-gift cards, mall credits, discount codes)

Quarterly promotional campaigns

Leaderboard contests

Deep collaboration between SellPro and field force partner (internal use of SellPro for communications, field force training, forums + in-store communications)

Frequent field force contests tied into SellPro promotion and engagement at covered stores
Results With SellPro
Group II stores, covered exclusively by SellPro, saw a substantial uptick in both unit and dollar sales. There were
exceptional results demonstrated in Group III stores, where SellPro worked alongside the Client's field force. The study concluded with SellPro demonstrating that for every $1 spent by the Client, there was a $4 net profit return.
ASP - Increased 1% at SellPro-covered stores (Group II), and 22% in the stores where SellPro collaborated with the field force partner (Group III)

Units Sold - Increased 32% with SellPro, and 48% in collaboration with the field force partner

Dollars Sales - Increased 33% with SellPro, and 81% with enhanced field force efforts

Sustained a 400% ROI for Client over a one-year period

Vastly extended the reach and impact of the brand's retail sales and marketing efforts



DOWNLOAD: Engagement App ROI Case Study
SellPro Provides
ENGAGEMENT - Develops brand advocates

TRAINING & SALES ENABLEMENT - Substantially extends the reach and impact of vendor field forces

COMMUNICATION - Keeps your brands top of mind with retail store associates

INSIGHTS - Collects retail marketing intelligence from store personnel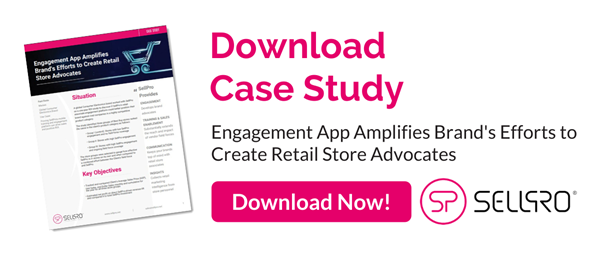 ---
Additional Resource:
Retail employee engagement through mobile apps
Sign up
We write to help you train retail personnel better and increase retail sales. Sign up to get notified every time we post something new.