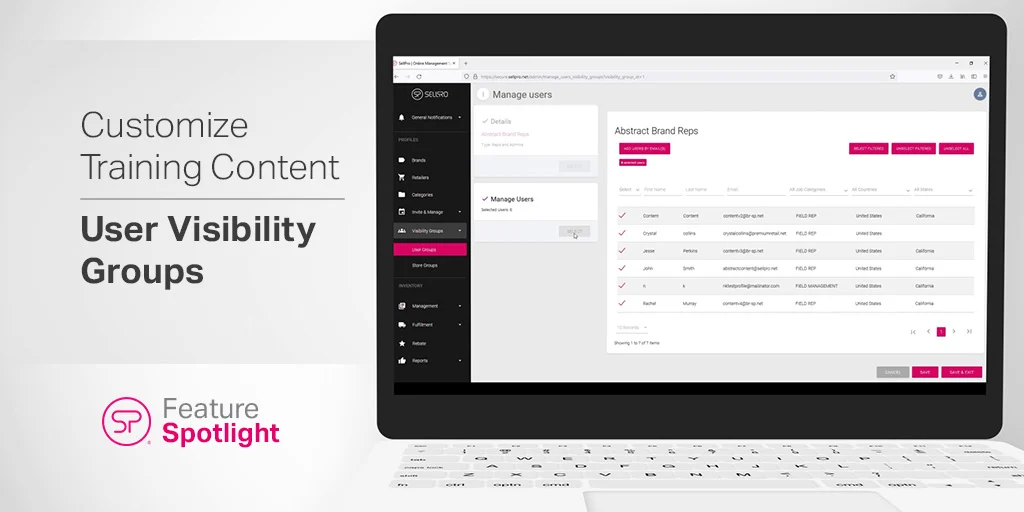 If we can develop a feature that makes program management easier for our clients and fits well with our overall platform structure, we always try to deliver. This is exactly how our new user Visibility Groups feature made it onto the drawing board.
Brands can now easily segment their audience into groups, whether it's a group of stores or a group of users, and then expose their content by those pre-made Visibility Groups. Being able to expose content by these custom groups opens up new opportunities for brands to micro-target their content.
Here are just a few of the ways SellPro Visibility Groups have been utilized so far:
New Product Exclusivity. When a new product is launching, and a few stores have exclusivity during the first month. A store Visibility Group can be created, and the product launch can be supported by custom content.
Performance Based. Target low performing stores or field reps with supplemental training or the best performing ones with more detailed material or special awards.
Regional Store Training. Offer training by region or store group when there are different compliance laws, wage and hour laws, etc. for store associates or field reps to become familiar with.
Targeted Surveys. Check on endcap displays at stores with compliance issues or gather data in stores with low sales.
Field Team. Create groups of field team members based on their job title, region or other characteristics in order to deliver specific content, awards and messaging.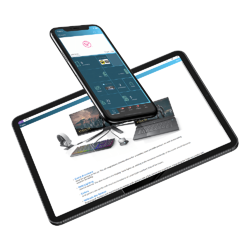 If you are already on the platform, reach out to your SellPro account manager to learn how Visibility Groups can enhance your current retail employee engagement program.
New to SellPro, or want to learn more about SellPro's features? Check out our blog on How to use SellPro.
Sign up
We write to help you train retail personnel better and increase retail sales. Sign up to get notified every time we post something new.