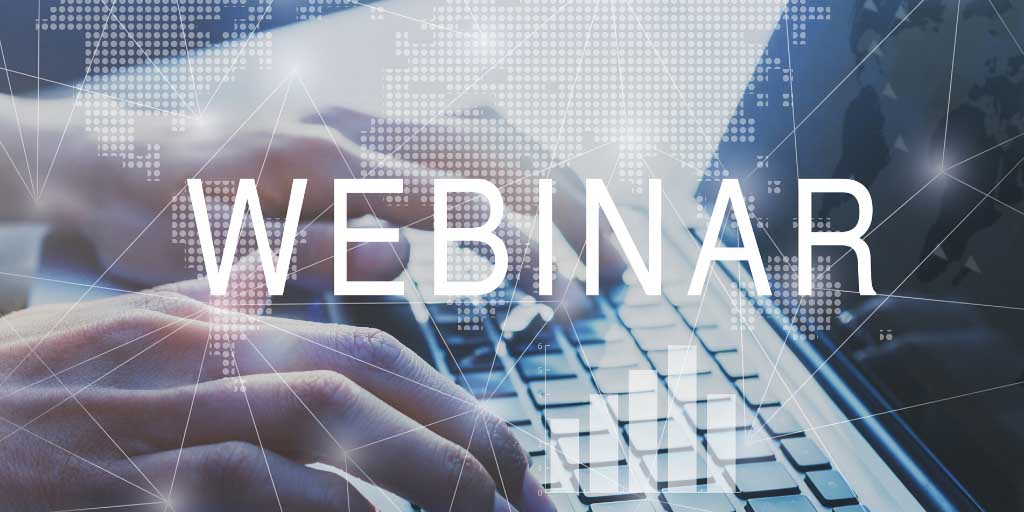 Unfortunately, most brands are not allowed a physical presence in stores right now due to COVID-19. Fortunately, there are ways to connect to retail employees virtually, and live webinars are the next best thing to physically being in a store. Here are some of the best practices and tips for running successful webinars with retail employees, which we've gained by facilitating daily webinars for retail brands for years.
1) Webinar Audience
You don't want to speak to a void. Most vendors do not have access to RSAs digitally. How do you get store employees to show up at your webinar, especially without feet on the street?
If you have a small email list or following, it may be worth reaching out to retailers to see if they will promote your webinars internally to sales associates. Particularly right now, retailers are very concerned with keeping staff engaged and may be open to helping you get the word out.
A good shortcut here may be to partner up with a brand or jump on a platform that already has the user base you need.
2) Run Your Webinar Several Times
Retail employees work different schedules and varying shifts. It is vital to cater to their time by offering multiple times slots. When you send out your webinar invitation, offer 4-6 time slots that they can select from.
3) Bitesize Education
Microlearning creates 50% more engagement and, according to the Journal of Applied Psychology, the method is 17% more effective than traditional training methods. In fact, 94% of training professionals incorporate microlearning as they find it resonates so well with learners.
These statistics should be great news for those individuals running webinars who feel somewhat overwhelmed by the task. Your webinar does not need to cover every aspect of your brand. It does not even have to cover all the features of a single product. You should plan to include focused content and engage listeners for 15 to 30 minutes max.
Get the Guide: Winning the Hearts and Minds of Retail Store Associates
4) Have An Incentive
Prepare an award and announce this in your webinar invitations. Our preference is holding a drawing after the webinar is over. Make sure you mention the award during the presentation as well, as some attendees may miss this in the event description.
5) Q&A
To make your webinar really effective, you'll want listeners to interact with you. Most webinar platforms enable polling and chat functions, which you should use. We also highly recommend setting aside 5 minutes at the end of your presentation to hold Q&A. This allows listeners to clarify things you just said and ask about other items on their minds regarding your brand and/or future events. It also allows the brand to hear what RSAs are thinking.
6) Socializing
A webinar is not enough. To maximize attendance at future webinars, you need to be engaging your audience on social media, forums, and via interactive content. The more avenues you engage your audience, the more receptive they will be to attending future webinars.
7) Marketing
It takes time to build a following. You are developing a mindset in your audience that you are committed to engaging and informing them well into the future. You'll need to use established relationships to help you get the word out about your webinars. And as mentioned before, you may find reaching out to retailers useful.
It is also recommended that you briefly announce other upcoming webinars, events, or major product announcements. Your webinar is a chance to market more about your brand.
8) Housekeeping
Do a practice run beforehand. Make sure your webinar platform is performing correctly and that your audience will be able to hear you clearly. Make sure your internet is working well. Glitches happen all the time with webinars. Do what you can to minimize them.
Lastly, if you are using video as well as audio, which is strongly encouraged, make sure your surroundings are appropriate. If you're representing Dell, for example, make sure there are not any HP-branded products in your shot.
How we can help.
SellPro helps vendors quickly connect to retail employees by serving as their digital field force. Over 150,000 verified store associates already use the app to engage with the brands they sell through micro-training, live webinars, games, and awards. Brands can access this user base instantly or further broaden the scope through retailer communications and social media advertising.
For a daily snapshot of inventory and customer trends amid our current pandemic straight from our retail employee base nationwide, please see our Retail Pulse Survey below.
---
Sign up
We write to help you train retail personnel better and increase retail sales. Sign up to get notified every time we post something new.