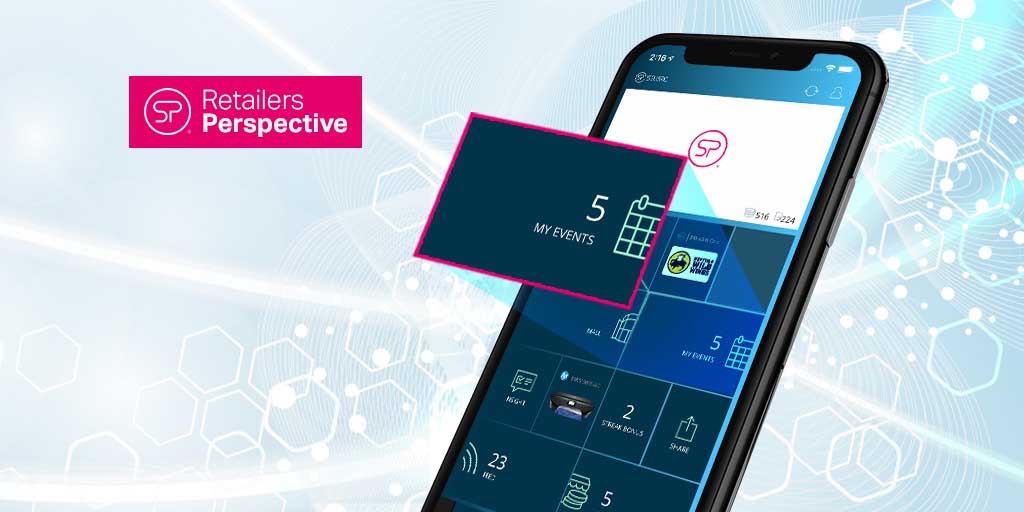 Most retailers have a learning and development program dedicated to training store personnel on a range of topics to help them do their job better. Are those programs offering multiple avenues of training content for their employees to learn? Standard L&D programs typically focus on basic training videos and tools, but we've found that the best option is to provide content in a variety of formats, including micro-courses, complemented by live retail webinars.
Benefits employees can gain from attending webinars.
We recently surveyed over 900 SellPro store associate users, and more than 41% prefer to consume training content as a hybrid of completing micro-learning courses and attending live virtual webinars.

So why do they enjoy attending webinars? Based on the feedback, we noticed a common thread:
Webinars are quick, between 15 to 20 mins.
Webinars allow employees to have an interactive Q&A session with experts.
Employees from different departments and stores have the opportunity to converse and learn together in a community.
Webinars can have a more hands-on feel than traditional training.
Offering webinars in an L&D program is beneficial to ensure training is not only absorbed and retained by employees but is also cost-effective to retailers.
Benefits retailers can gain from using webinars.
In today's world, your L&D program needs to move at the same pace as the rapidly advancing technology your store associates are used to. Even though proven effective, the classic approach of gathering a large number of employees in a venue requires too much time and resources. Replacing or at least complementing it with webinars, brings forth many benefits:
Instantly connect with many employees at once. This can be extremely beneficial when onboarding employees or providing training to sales associates or managers from many stores at one time.
Schedule webinars quickly and easily.
Train employees more frequently than once or twice per year. You can host multiple webinars whenever training is needed. Frequent training will also increase knowledge retention.
Boost employee engagement. A live webinar host will be able to capture employees' attention more than a traditional training video.
Reduce training costs. Webinars are a cost-effective way to develop many employees skills at once.
Retailers need knowledgeable, well-equipped employees who are willing to stick around. According to LinkedIn's Workforce Learning Report, 94% of employees say that they would stay at a company longer if it simply invested more in helping them learn. Retailers want their store associates to be great at their jobs and employees want to learn, so when an L&D program is executed properly, it's the best of both worlds.
How to use webinars wisely.
We know retail training webinars can benefit both retailers and employees, but how can they be used most efficiently and effectively? At SellPro, we draw from years of facilitating live virtual webinars for brands and retailers in alignment with our other in-platform store employee engagement vehicles, and we have some tips to share:
Host multiple time slots for webinars to allow for higher attendance. This will accommodate the different time zones and schedules for employees.
Engage with attendees by answering questions during the webinar or having a Q&A session at the end.
Incentivize employees for attending webinars. Announce awards before the event to draw more users to attend, and reward attendees during the webinar so others can see the immediate effect.
Of course, it should go without saying that having engaging and fun webinar hosts will add to the success of the webinar. Employees want to see hosts with high energy!
Webinars are here to stay.
The Covid-19 pandemic has shed light on how effective virtual meetings, events, and learning truly are. As we move forward with a new appreciation for online technology, we can take advantage of multiple channels to engage and train people in an L&D program. We've learned that the hybrid approach of training retail employees by hosting webinars and completing micro-learning courses has proven most effective.
How SellPro can help.
Our mobile engagement technology enables retailers to go beyond courses and gamification to train, reach, and advance store associates' skills. SellPro's Virtual Events feature allows you to bridge all-digital with live interactions at scale without wasting time, resources, and money.

See how a mobile retail engagement, training, and rewards solution like SellPro can help you elevate your retail employee L&D strategy.
---
Sign up
We write to help you train retail personnel better and increase retail sales. Sign up to get notified every time we post something new.